Auction Status
| | |
| --- | --- |
| Status: | The Auction Is Now Over |
| Bidding Opens: | Fri Nov 11, 2016 08:00 AM |
| Bidding Closes: | Sun Dec 11, 2016 11:45 PM |
| Timezone: | US/Eastern |
| Currency: | USD (United States Dollars) |
Get Social
— ADVERTISEMENT —
Welcome To The Auction!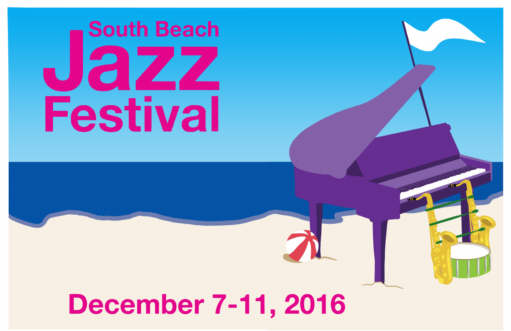 Ability Explosion and Power Access Inc. had its beginnings in South Beach, Miami more than seven years ago, putting on various events including Dining in the Dark and the Biz-Ability Luncheon attended by local public figures and celebrities alike. Sure to entertain, these initiatives also raise awareness of those with disabilities and make much needed policy changes in the City. Now the nonprofit is making noise again with the First Annual South Beach Jazz Festival. Over the course of four days on December 7-11, Colony Theater will host ticketed performances while open-air numbers by local musicians are expected to draw crowds by the Euclid Circle and 1111 Lincoln Road on the famed Lincoln Road Mall.
"The Jazz Fest is all about bringing our community together through the universal sound of music," nonprofit founder David New said, "but what's most special here is that every single act will showcase the artistry of at least one person with a disability."
David New, the founder of Ability Explosion, is an artist at heart who attended art schools and followed this passion to the thriving scene that South Beach had to offer. After losing his sight in 2001 from a rare eye disease, David has become an advocate for those with disabilities.
Miami Beach is the backdrop of many popular festivals and expos with its mix of historical and modern hotels complemented by an adored foodie culture and melting pot of people. The South Beach Jazz Festival is hoping to forge a connection through Classic, Latin and New Orleans-style tunes that dismantles pity or avoidant attitudes that many feel for those with disabilities. In coming years, as it matures into a bonifide institution, the South Beach Jazz Festival will expand throughout the city and deepen Miami's reputation for cultural innovation and acceptance of all walks of life.
The organization is currently accepting sponsors and volunteers.
Ability Explosion was founded in 2009 and Power Access Inc. in 2010. They are both headquartered in South Beach of Miami, Florida.
Winning Bidder Payment Information
Winning bidders will be contacted at the end of the auction to make arrangements for payment and pickup/delivery of their items.
Payment Types Accepted:
Cash (In person only please)
Check (Please make payable to Sobe Jazz Fest)
Donate total amount owed via the sobejazz.com site.
Payments can be made either Via check or drectly as a donation on the sobejazz.com website if you want to pay with a credit card.. Once weve received payment we will connect to deliver your items if they cannot be emailed.. Please contact Kathleen Wright to make arrangments. 305-801-4132 or [email protected]
Winning Bidder Item Pickup/Delivery:
Once weve received payment we will connect to deliver your items if they cannot be emailed.. Please contact Kathleen Wright to make arrangments. 305-801-4132 or [email protected]
Note: Shipping may require an additional fee. Contact the Auction Administrator For Details
General Auction Information
The time on this server will be used to determine the start and end times of the auction. This time may be off from your local time. Refer to the approximate time in the right hand side of this page.
When the auction closes, all bidders will receive an e-mail regarding the status of the items they have bid on.
The highest bid placed on an item, by auction close, is the winner. There can only be one winner per auction item. The auction administrator (group hosting the auction) agrees to sell the item to the highest bidder.
You must register an account in order to place bids. Click Register on the upper right hand side of this page in the login area. Once you have registered, a confirmation/activation will be emailed to you. You must click on the link in the email message to complete the registration process. If you haven't received your confirmation email, please check your "junk mail" or "spam" folder as it may have gone there. You can also re-request the confirmation email. The link for resending the activation code can be found in the login area.
NOTE: eFlea provides a service that facilitates silent auctions for charities & groups/fundraisers. The items up for bids in this auction are listed by the group raising the funds. eFlea is not responsible for the accuracy of the item listings. Please verify item details with the auction administrator(s) prior to placing any bid(s). While eFlea tries to verify the auction administrator(s) and charity/group, we cannot guarantee their validity. Please be cautious and participate only in auctions where you are familiar with the groups and/or administrators.
Information On The Bidding Process Frequently Asked Questions
Please Note that all bids are final. By placing a bid on an item you are agreeing to a contract. You will enter into a legally binding contract to purchase the item from the seller in the event that you are the highest bidder at the time the auction closes. You are responsible for reading the full item listing, and understanding the above instructions and accepted payment methods. The Seller (auction administrator) assumes all responsibility for listing these items. The bidder's source IP address is logged for all bid transactions. Persons placing fraudulent bids may be prosecuted in a court of law.